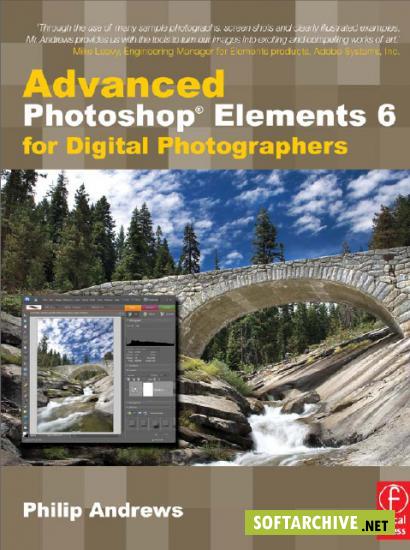 PDF | 424 Pages | 29 Mb
Think you've exhausted all of the possibilities in Adobe's awesome Photoshop Elements software? Think again. In this fully updated essential guide, Philip Andrews delves deeper into the software than ever before with advanced tips, tricks, and techniques to help the experienced Elements user take their skills to the next level. Move beyond the basics and learn how to work with raw files. Create stunning panoramas without breaking the bank on a pano camera using the Elements Photomerge technology. Create professional-quality multimedia projects
in no time.
Using easy-to-follow step-by-step instructions as well as
full color, inspirational images to demonstrate techniques, Philip shows
you how to do all this and more in Advanced Photoshop Elements 6 for Digital Photographers. Don't fall behind the learning curve - instead, let Philip show you how to get one step ahead!
http://rapidshare.com/files/128575144/Ps.El.6.For.Digi.Photo.08_www.softarchive.net.zip